Post Lockdown Wishlist // March 2020
We're officially on day 12 of lockdown in Paris due to Covid-19 and I currently look like this: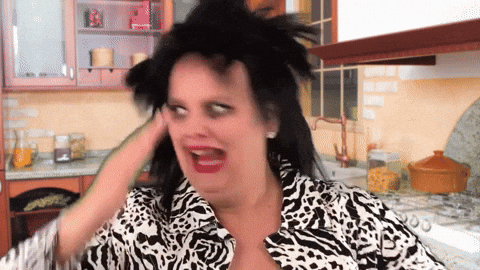 I know it's a little ridiculous to be creating a post lockdown wishlist when so many are going through so much, but looking at products brings me joy and gets me through the day, and I'm just trying to live my life with a little bit of light in it these days, especially since our lockdown has now been extended to 15 April 🙃
Now that I'm done with that announcement, let's get into all the pretty things I have my eye on for the warmer months ahead (are these bright blue Paris skies taunting anyone else? Today is GORGEOUS).
My Post Lockdown Wishlist
I have wanted a Sézane piece since before living in Paris was even an actual event that could happen in our lives. Not to sound cliché and like every other person on the internet, but their pieces are the definition of dreamy Parisian chic and I can't wait to put on this blouse and be the expat/Parisienne blend I'm meant to be.
This lockdown wishlist would include literally every other top in their Spring collection but I know we don't all have time for that. But if you like their style, please go peruse and order – they are currently doing home delivery and 10% of their global sales will be donated to an emergency fund to support French hospitals!
Did I mention I would like the aforementioned picnic to include me wearing this absolutely PERFECT Rixo dress? Because that's the fantasy world I'm currently living in.
Alternative picnic outfit includes this stunner of a top, some extra comfy blue jeans and sandals that show off whatever fresh manicure makes its way to my toes. And at basically 50% off? What a steal.
Zara Tweed Jacket
Since we're talking Spring, is there anything more appropriate for transitioning into this time of year than this colour? Can you tell I'm on a blue kick? And me, tweed? I never thought that dream would become a reality, but I've finally found the piece that will likely kick-off a new obsession.
I'm not gonna lie to you – I noticed this bad boy during my quarantine dog walks with Bob. I wasn't that into it when I saw in on the hanger but that mannequin in the window is absolutely rockin' it. Time to pull a French girl and get my trench on.
And onto the shoes.
Yes, I have a full section for shoes.
Zara suede pull-on cowboy boots
These are already sold out in my size online and to say I'm devastated is definitely an overstatement but I'd still say it.
Rebecca Minkoff Chamille studded leather slippers
I am a massive Rebecca Minkoff fan but am in the unfortunate position of never having owned one of her pieces. Spotting these on The Outnet for 70% is giving me lots of hope that that's about to change.
Rebecca Minkoff Amalthea Too studded snake-effect leather mules
And another RM find that makes me more than excited for Spring. I'm obsessed.
Zara Heeled Chelsea Boots
Another little secret…I already own these boots. And I am so in love with them that I'm already ordering a second pair (at a ridiculously low price) so that I never have to be without them. Trust me on this one. They need to be in your boot collection.
Honestly, once this lockdown is lifted, shopping will probably be the last thing on my list. I'm going to make it my mission to go and support all of my favourite Paris places before actually making some online orders, but it's still fun to dream.
What's on your post-lockdown wishlist? Inspire me even more!
xox,
Suz